Our Team
Learn more about our great Boulder City Assisted Living team at Lakeview Terrace of Boulder City!
Mary Rush – Administrator
Mary started her healthcare career as a pharmacy technician, working in retail and independent pharmacies in Illinois and Indiana. She studied nursing while working in the pharmacy; then worked in a local physician's office. Mary made the move to Nevada to assist with the care of her own mother in 2008. While visiting her mother in the Assisted Living Community, Mary realized the great working environment; and that type of situation was where she needed to be as a nurse. Since 2008, Mary has worked as the nurse in Assisted Living Communities; and this passion has led her to get her Administrators License in 2013. Mary has many family members in Las Vegas area, and especially loves having grandkids to visit and go swimming. She loves her 2 Pomeranian dogs that enjoy coming in occasionally to cheer up the residents at the communities. Her hobbies include maintaining her beautiful flowers at her house and entertaining friends and relatives.
Sherry Hoffeld – Marketing Director
Sherry was born in Glenwood Springs, Colorado. When her father got out of the Military they moved to Kentucky, she was 2. Sherry spent the next 50 years in Kentucky, where she married and raised her family. She has two children and two granddaughters that are 10 and 2. After her kids started school, she went to work. She has worked for over 20 years in private medical practices as office manager. When her primary Doctor decided to retire, she decided to move to Las Vegas to be closer to her brother. After relocating, Sherry found a position in senior living and realized how much she loved working with seniors and where her heart found peace. She feels honored to be asked to work in a community that is truly a home. It is like being part of a large family. Helping seniors to have a happy, independent, and safe life is her passion. Sherry is looking forward to many years of assisting family's in need.  
RON SAVET –  Business Office Manager 
Ron graduated with Bachelor of Science Degree and Major in Psychology. She started her career in Administration since she graduated from college. Her work experience as an Executive Assistant brought her to a bigger area of administrative position. Lakeview Terrace opened the door for her to start working again in administration. This is her first time working in assisted living community and she gave her best to support not only to the LVT Team but she made also a great rapport to the residents. Ron has this commitment to herself to be reliable, disciplined and do her job well. She always puts in her mind that work is not about earning a paycheck, it's about doing something good that you believe in. Aside from being at work, Ron is a mom of two kids and a wife to her supportive husband. She makes sure that she will find a quality time to her family. They love eating out doors, watching movies and being with friends are part of their past time.
Shawn Turner – Maintenance Director
Shawn began at Lakeview Terrace as the bus driver in 2016 and was promoted to the Maintenance Director position. He is responsible for all maintenance issues of the community. Shawn's HVAC Certification and computer knowledge certainly come in handy. He loves to help out with whatever the residents need and has a big heart for seniors. 
Shawn is the single dad of one daughter. In his free time, he enjoys water sports, camping, fishing and spending time with family.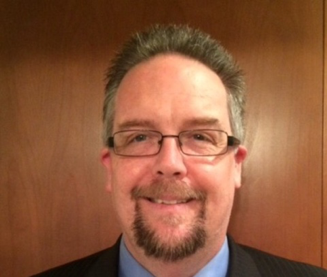 Jason Hollida - Food Service Director
With over 25 years experience in the Culinary Industry, Jason Hollida began his career as a young dishwasher in his 20s for a small family owned restaurant located in Port Hueneme, California. Jason continued his career working in various restaurant positions, from buffets to steakhouses.
With his love for food and the smiling faces of the families he serves, Jason continued his passion by leading in the opening of three restaurants of his own from ground floor up. He also became General Manager to several million dollar properties in California, Arizona and Nevada, and was Food Service Director and Chef for an Assisted Living Community in Bullhead City, Arizona.
As a beloved husband and father of 24 years, Jason and his family relocated to the Nevada area to care for their 100 year old father who served in WW2 in the Army-Air corps.  Jason and his family love the area and plan to stay for several years. 
Ester Negrete – Resident Care Coordinator
Ester has been living in Nevada for almost 25 years. She originally moved to Nevada from Phoenix, Arizona. She is married to an amazing supportive husband: together they have a full house. They have 2 girls, 2 boys, and 3 dogs.
She has been working in Healthcare for about 7 years. She has held various positions from private care to Assisted Living and Memory Care. In the future she plans to further her education by pursing a degree in nursing. Ester feels that healthcare is her passion and it will be her lifelong calling. This is what she enjoys and she is grateful to give back to the community.