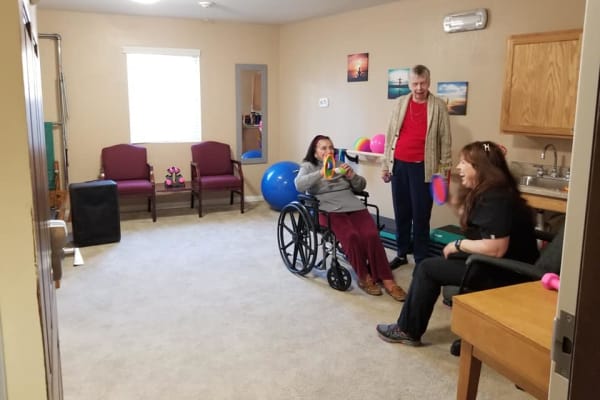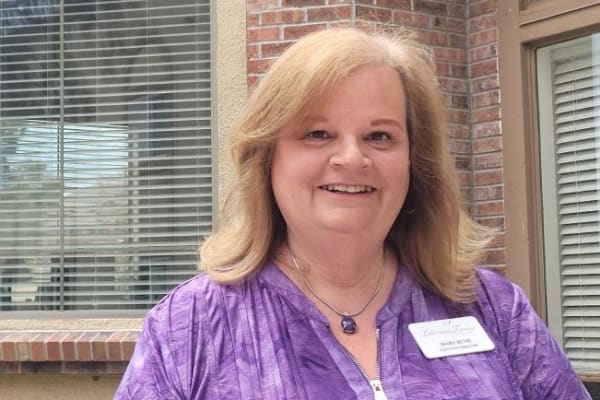 Mary Rush – Administrator
Mary started her healthcare career as a pharmacy technician, working in retail and independent pharmacies in 1997. She studied nursing while working in the pharmacy; then worked in a local physician's office. Mary made the move to Nevada to assist with the care of her own mother in 2008. While visiting her mother in her Assisted Living Community, Mary realized the great working environment; and that type of situation was where she wanted to be as a nurse. Since 2008, Mary has worked as the nurse in Assisted Living Communities; and this passion led her to get her Administrators License in 2013. She has been the Administrator at Lakeview Terrace for 5 years. Mary has many family members in Las Vegas area, including her daughter Jennifer, and her 2 grandkids that she enjoys having over for a swim. She loves rescuing Pomeranian dogs, which she currently has 3. Her hobbies include painting, making air plant arrangements, and maintaining her beautiful flowers at her house and entertaining friends and relatives.
Veronica Heuning – Marketing Director
Veronica is a native to Boulder City. She has spent the last 13 years working with disadvantaged children at St. Jude's Ranch for Children, here in Boulder City. This new role brings her back to her start, which was at the Boulder City Senior Center. When Veronica is not working, she enjoys gardening, cooking and reading. Veronica is also Mom to two daughters, Erica and Renae, and one furry baby, Charlie.
Ron Savet – Business Office Manager
Ron graduated with Bachelor of Science Degree, majoring in Psychology. She started her career in Administration, immediately following her graduation. Ron held an Executive Assistant title that led her to this current, great experience at Lakeview Terrace.  This is her first career working in an assisted living community and she gives her very best to support the LVT Team and has a great rapport with residents. Ron has been with Lakeview Terrace for 5 years.  Ron's philosophy is to commit to her work, be reliable and self-disciplined.  Ron is excellent at her job.  For Ron, work is not just about earning a paycheck, it is about doing what you believe in, and doing it well.  Aside from her career at LVT, Ron is a mom of two, and a wife to her supportive husband.  She makes sure to always have quality time with her family.  Their pastimes include outdoor picnics, watching movies and being with wonderful friends.
Shawn Turner – Maintenance Director
Shawn began at Lakeview Terrace as the bus driver in 2016 and was promoted to the Maintenance Director position. He is responsible for all maintenance issues of the community. Shawn's HVAC Certification and computer knowledge certainly come in handy. He loves to help out with whatever the residents need and has a big heart for seniors.
Shawn enjoys spending time with his Fiancé and his daughter Elizabeth. In his free time, he enjoys water sports, camping, fishing and spending time with family and friends.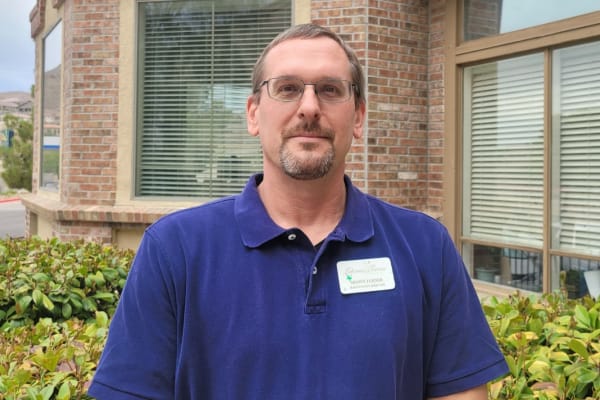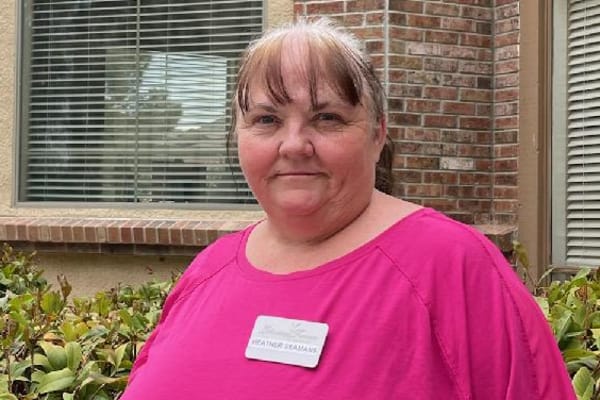 Heather Seamans - Dining Services Director
Heather has been cooking in Assisted Living facilities for over 8 years and has been dedicated to cooking at Lakeview Terrace for the last 4 years. Heather loves talking about food with the residents and even encourages them to give her the recipes for some of their favorite dishes. She was born in Michigan and now lives in beautiful Boulder City. Heather will continue to create delicious meals for the residents and even introduce them to some new creations. She has been married to David for 23 years and they have a beautiful daughter named Caitlin.
Georgette Domenech – Health Services Director
Georgette was a CNA at the young age of 15 in Wisconsin. She decided to further her education and became an LPN in 2012. She has lived in the Vegas area for one year. She specialized in senior patients with Wounds, Tracheostomies and G-tubes. Georgette prefers to go by Jet because she feels she is always full speed ahead. Jet decided to make the transition to Senior Living to be able to do more one-on-one care with Residents on a continuous basis. Jet has a twelve year old son that she enjoys watching and playing football with, he is a linebacker. On her days off Jet enjoys her puppy and going on new adventures exploring her new surroundings.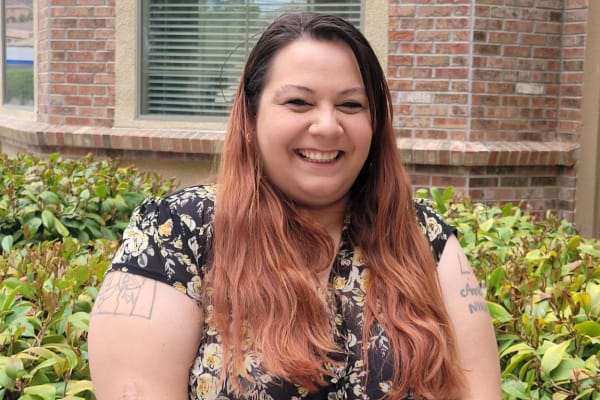 Karen Beine - Activity Coordinator
Karen is a resident of Boulder City and has spent over 20 years in the hospitality industry planning events and social gatherings. She is married and has two wonderful daughters and a desert tortoise named Sam who is 62 years old! Her hobbies include hiking, camping, boating, fishing, traveling and all sorts of crafts. Best of all, her passion is working with seniors and helping them enjoy life, making new friends and finding new interests!!